ABOUT MERCY FOR ANIMALS
Together we will end factory farming.
Our Mission
INSPIRING COMPASSION.
ENDING CRUELTY.
Our mission is to construct a compassionate food system by reducing suffering and ending the exploitation of animals for food.
Imagine a world free of cruelty, a world in which we nurture our bodies, minds, and spirits with wholesome, healthy food that is kind to animals and sustainable for our planet. Mercy For Animals believes that world is possible. In fact, it is inevitable if we work together to elevate humanity to its fullest potential.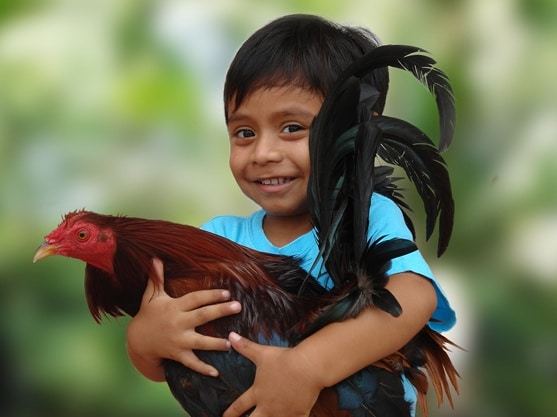 OUR APPROACH
We are on the front lines fighting to protect farmed animals. From factory farms to corporate boardrooms, courts of justice to courts of public opinion, Mercy For Animals is there to speak up against cruelty and for compassion.
ANIMALS ARE SUFFERING RIGHT NOW
Join us in ending animal cruelty. Donate today.
'What keeps me focused is to remember that we are their only hope.'
—Camilla, an undercover investigator in Brazil