Today volunteers from animal protection organisation Mercy For Animals India met with Dehradun Cantonment assembly member Smt. Savita Kapoor, urging her to address the distressing issues plaguing dairies in her jurisdiction. 
The letter highlights that the animals are subjected to unhygienic conditions and confined to cramped spaces, which not only compromise their well-being but contribute to the spread of diseases.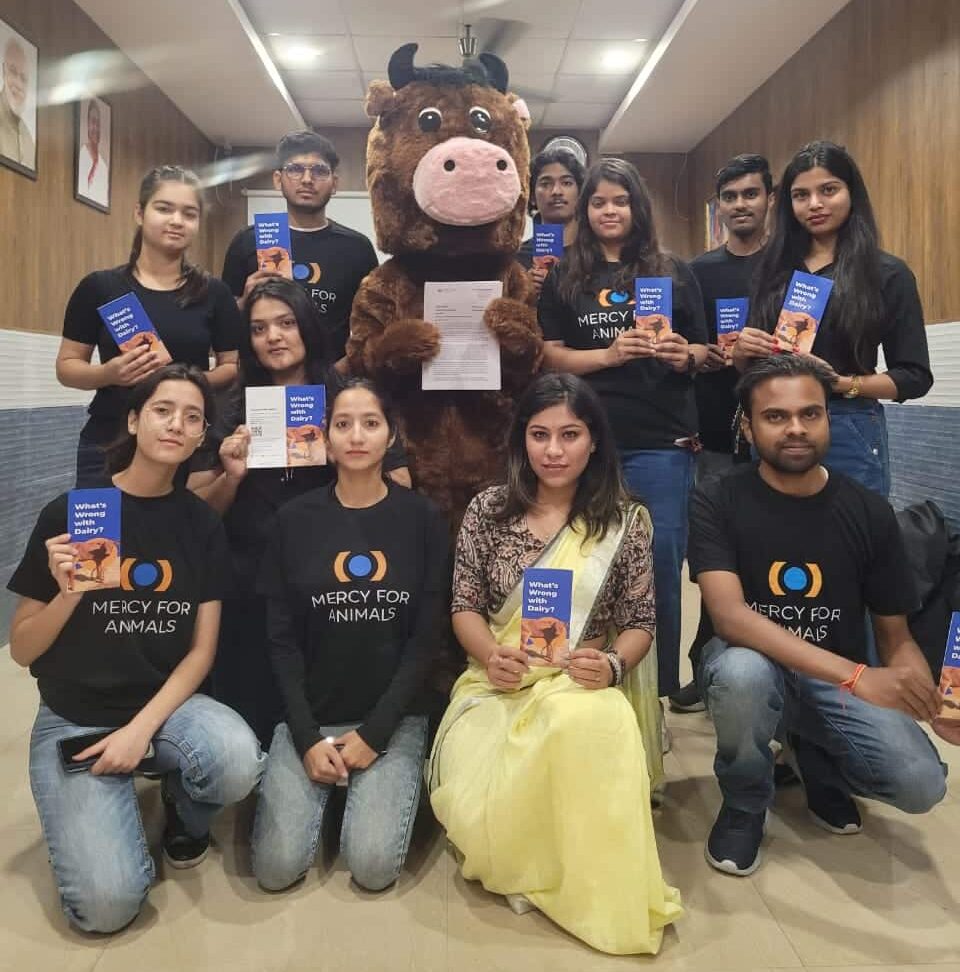 Moreover, many dairies engage in cruel practices, such as administering injections of the illegal hormone oxytocin; separating calves from their mothers and tethering them in open areas without proper shelter; and even starving calves, especially males, who are of no commercial value to the dairy industry.
At Mercy For Animals India Foundation, we are determined to make 2023 a kinder year for animals. But we need the compassion and generosity of supporters like you to fuel our vital work. Right now, thanks to a generous donor's match, your gift can go twice as far for animals who need our help. You can make a contribution here.