Mercy For Animals India Foundation got in touch with Rohan Saraf, co-founder of Roadhouse Cafe in Delhi, to learn about the restaurant's interesting culinary journey and perspective on introducing plant-based options.
This conversation is part of our series of interviews with restaurateurs who started their ventures focused on animal-based food but went on to successfully introduce plant-based items that are now a significant part of their restaurants' appeal.
What prompted you to start Roadhouse Cafe?
Roadhouse Cafe is a brand from Nepal which serves Italian and, lately, Pan–Asian cuisines. The first restaurant opened its doors in Kathmandu in 1992, by two brothers, Ranjan and Chandan Kayestha, with a passion for good food, skill for professional service, and talent for putting everything together! No wonder, shortly after, one single outlet turned into a chain of restaurants and hotels, known well beyond the borders of Nepal. In 2016, for the first time in India, Roadhouse Cafe was introduced to the public and was shortly loved by many. I returned to my country of origin after 26 years of working in various hotels, cruise ships, and anywhere one can find a place that serves good food and drinks. The Kayestha brothers trusted me with running and managing Roadhouse outlets in India, since I obtained a hospitality degree from Glion, Switzerland; had significant experience in operations; and was daring enough to open the business in Delhi.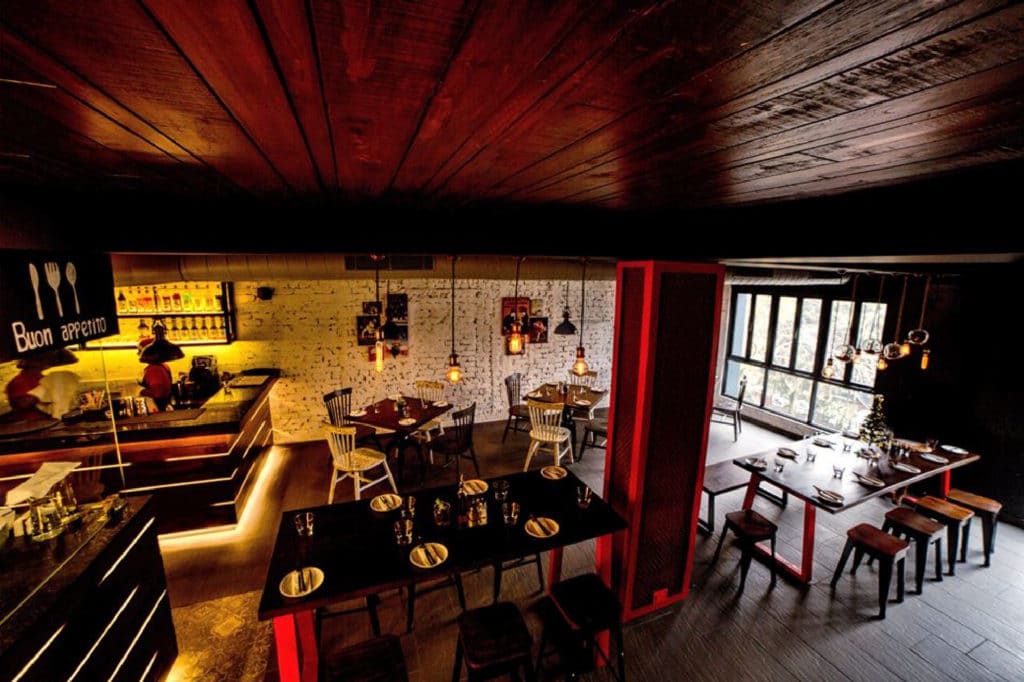 Why did you decide to add vegan options to your menu?
Roadhouse Cafe has always been famous for its pizzas. One day, our customers wanted to keep up with the trend and order the most popular item on the menu. Adhering to a strict vegan lifestyle, they had no option but to order a pizza without cheese. The professional team had no qualms in serving it. The customers were satisfied, and the seed had been planted in my head. A few weeks later, the vegan menu was born.
The original menu included pizzas and pasta with some appetizers that were already meat- and dairy-free. The Pan-Asian menu allowed the addition of many other dishes, as the majority of them were prepared only with plant-based products, such as coconut milk and soya sauce.
What vegan options do you currently have on your menu?
We serve pizzas, pastas, Pan-Asian bowls, desserts, smoothies, and milkshakes, as well as rice, curries, and noodles.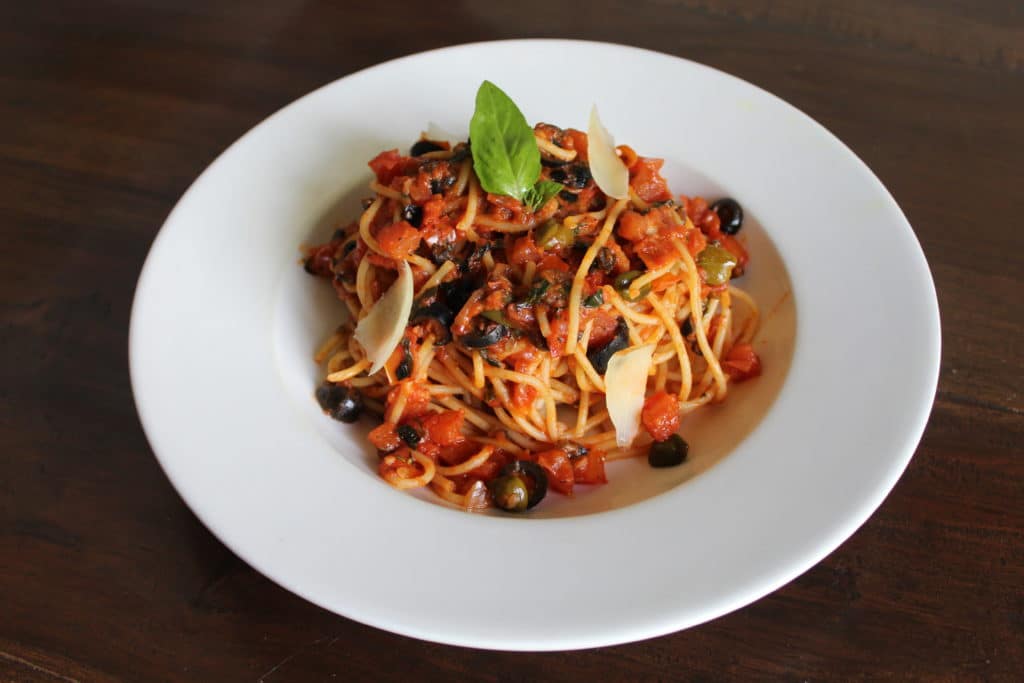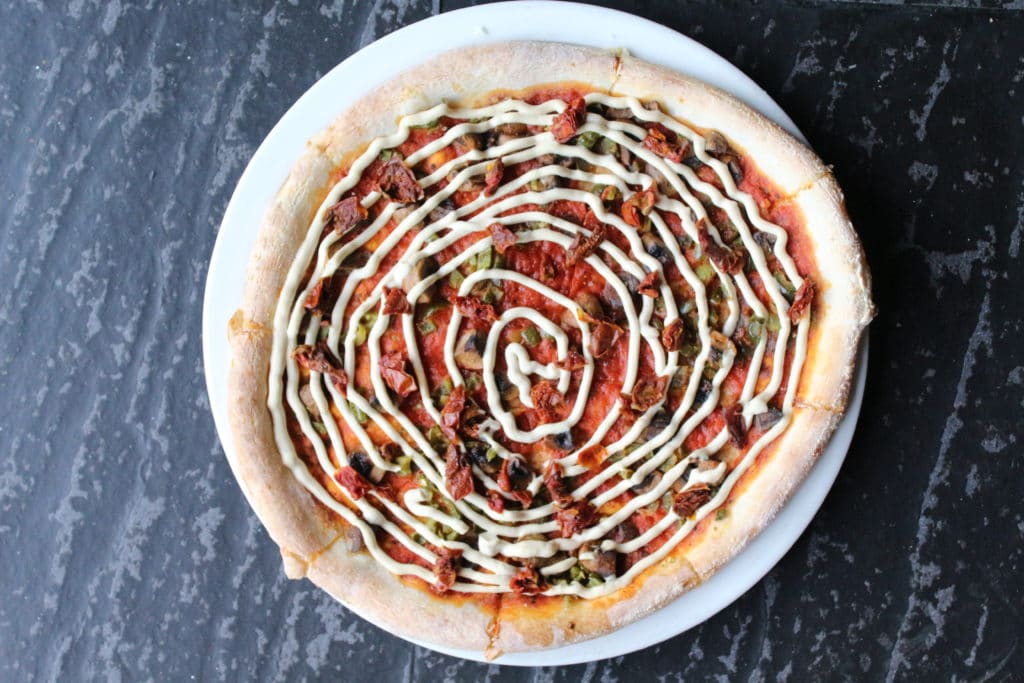 Did you face any challenges when introducing vegan options?
Making a vegan dish can be simple. Making an existing non-vegan dish dairy-free is often a challenge. It was a challenging process of going through numerous recipes for vegan cheese, butter, imitation meats, and so on. A lot of it did not taste like original non-vegan products. The texture was far from what my team and I expected. However, it was important to realise that it was not about us, but the customers. So a few vegan food tastings later, the best options were discovered, and the menu was finalised.
How has the response been to the vegan options?
The response to the vegan menu at Roadhouse Cafe has been great. Many could not wish for more, as they got to taste a good pizza after years. Many non-vegans got a chance to try the dishes too; they enjoyed it and were pleasantly surprised with the taste. However, people hardly ever experiment. Till now, it's mostly vegans ordering from the vegan menu, while the rest stick to what they are familiar with.
What advice would you give to other restaurants considering adding vegan options to their menus?
Many restaurants already offer vegan dishes; they just do not realise or do not wish to pinpoint it, which makes it harder for vegan guests to order. And instead of choosing their favourite ingredients, they worry about the whole cooking process and wonder if there is anything, absolutely anything, that could be made from non-plant-based items. The ultimate advice is give a choice to all of your customers, and provide clarity on existing vegan options.
Is there different pricing for the vegan options?
The price is higher for the vegan items, especially when it includes ready-made products like vegan cheese or mock meat. Those items are generally produced and sold by smaller vendors whose original pricing is high to begin with. Our hope is that with increased volume, accessibility, and higher demand, the products can become more affordable. In-house production of vegan cheese may also drive the pricing further down.
Would you be willing to introduce more vegan options in the future?
At Roadhouse, the sky's the limit! It has always been believed that the ever-changing menu is a great selling point for a food venue. We are always open to new ideas, so the menu will change and grow. However, many vegan items that are being used in cooking are more costly. The turnover is also not as high as for regular dishes, hence the price can further go up. The team is open-minded for future innovations; however, this will depend on pricing.
If you are interested in adding plant-based options to your menus, please reach out to [email protected]. Our Conscious Eating India programme works with chefs, nutritionists, and professionals in the food industry throughout India and around the globe to incorporate plant-based dishes into the menus of restaurants, hotels, schools, universities, and companies.