Mercy For Animals India Foundation recently talked with AB Gupta, co-founder of The Pizza Bakery, a pizzeria in Bangalore. Initially started in 2017 to fill the gap for gourmet pizza in the city, the restaurant has since introduced a variety of vegan pizzas and garlic breads, which are almost indistinguishable from their non-vegan counterparts in taste and texture.
This conversation is part of our series of interviews with restaurateurs who started their ventures focused on animal-based food but went on to successfully introduce plant-based items that are now a significant part of their restaurants' appeal.
What prompted you to start The Pizza Bakery?
My brother Nikhil and I were fortunate enough to have travelled the world at a very young age, thanks to our parents. We fell in love with the food in Europe. On returning to Bangalore, we realised there was a gap in the market for gourmet pizza. There were few alternatives to Pizza Hut and Domino's, which signalled a big opportunity for us. Italian restaurants had begun to take off, so we decided to launch a place focused on wood-fired sourdough pizza. We chose to have our outlet in Indiranagar, as it was and still is the hotbed for modern cuisine. Our intention was to set up a cozy, warm, friendly, and casual yet an upmarket place. It had to be for everyone—after all, pizza was historically a poor man's food in Italy.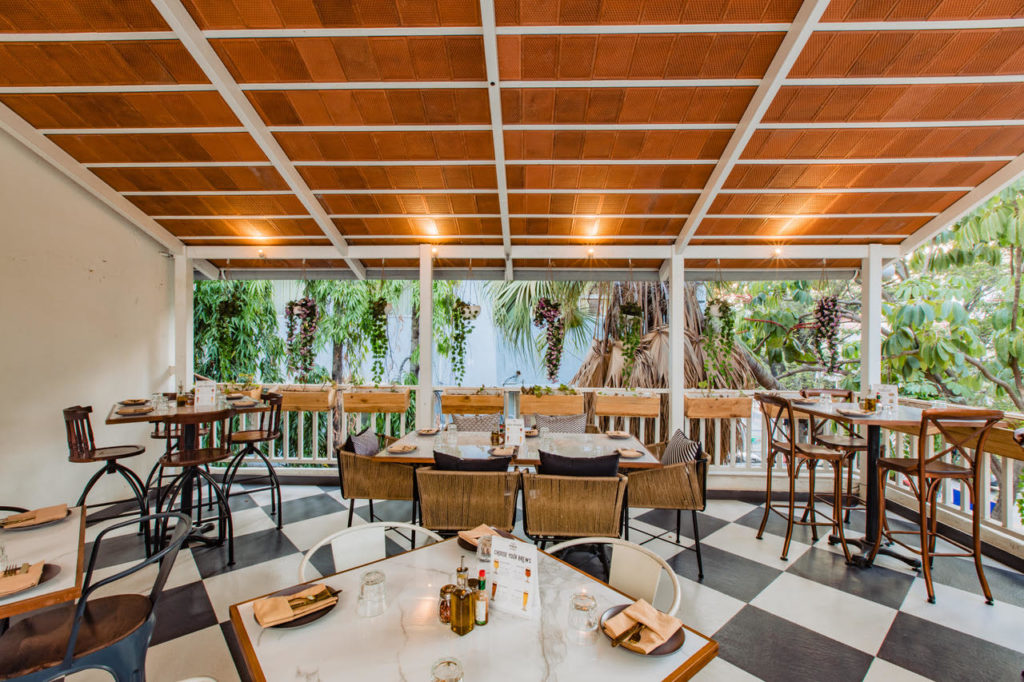 Why did you decide to add vegan options to your menu?
At the time, I started to become more aware of the impact of animal agriculture on animals, the environment, and our own health through social media posts, movies, and documentaries. Simultaneously, I also noticed more vegan restaurants and Instagram pages (drawing attention to veganism) popping up. Our first vegan pizza started as an experiment with our homemade coconut cheese. The results were great, and we subsequently collaborated with Chef Sarah from Copper + Cloves, another popular vegan restaurant in Bangalore, to curate a pizza for us. This has been our bestselling pizza so far. The addition of vegan options has been a good decision for business and my conscience. I am now 90 percent vegan, whereas I would earlier consider myself a 'hardcore non-vegetarian'.
What vegan options do you currently have on your menu?
We serve a range of vegan wood-fired sourdough pizzas, stuffed garlic breads, and hummus and pita. The pizzas and garlic breads are made with our homemade coconut cheese.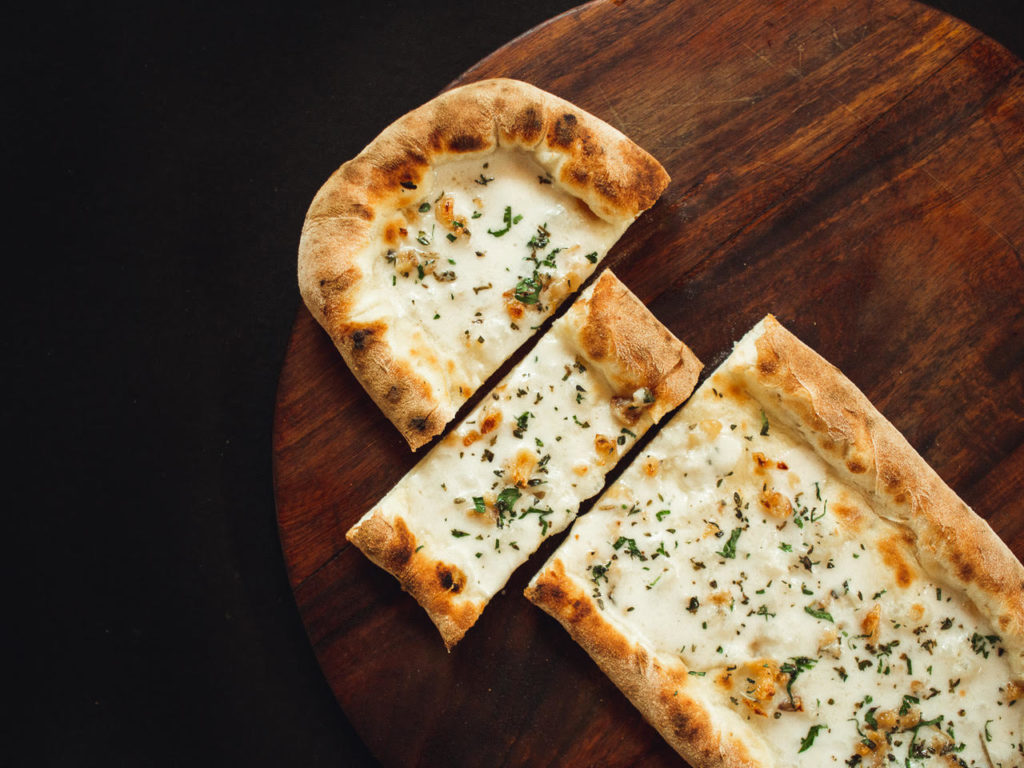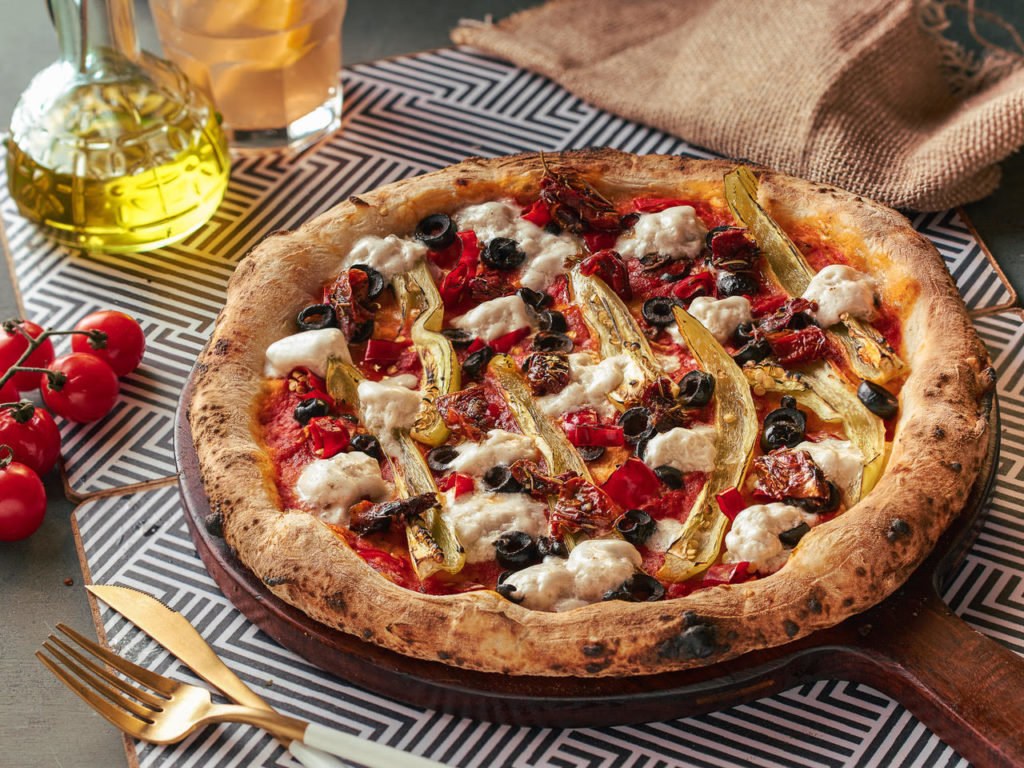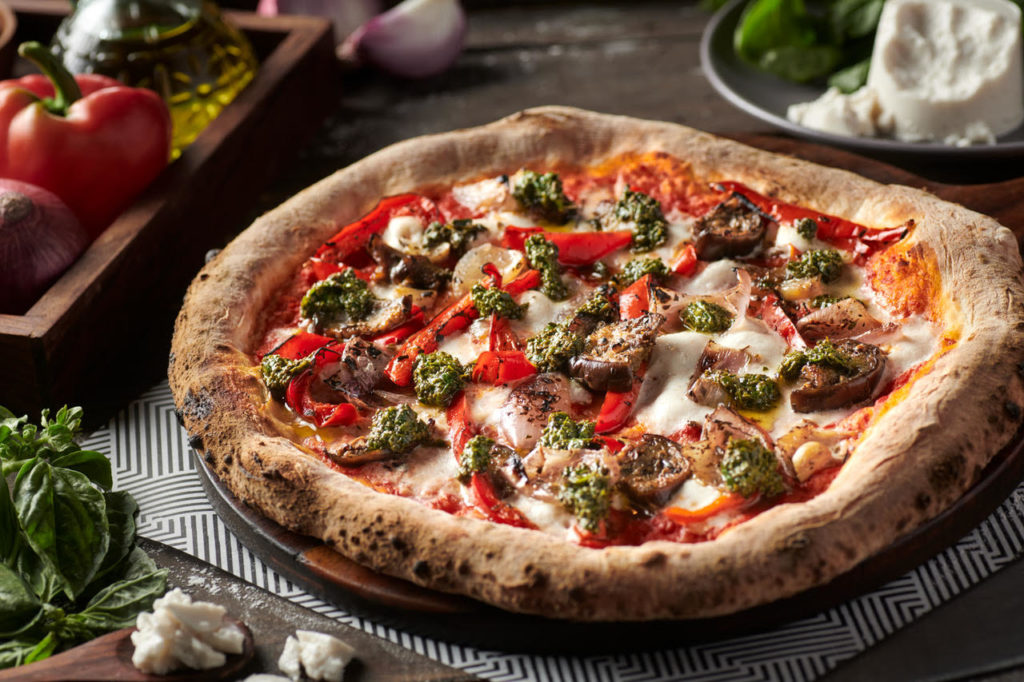 Did you face any challenges when introducing vegan options?
We wanted our vegan cheese to be as close to dairy cheese as possible. One of the key ingredients in vegan cheese is nutritional yeast, which isn't easily available in India, and when it is, it is fairly pricey. We had to come up with innovative ways to arrive at the melty texture without this crucial ingredient. This process took us about four to five months and several trials. We experimented with cashew, almond, and potato starch and finally settled on coconut.
How has the response been to the vegan options?
The response has been overwhelmingly positive. Our patrons have enjoyed our coconut cheese so much that we once even had a request for a pepperoni pizza to be made with it instead of our regular dairy cheese. Needless to say, this caught us off guard but shows that when the focus is on ensuring a quality product, vegan cheese can surpass dairy cheese.
What advice would you give other restaurants considering adding vegan options to their menus?
My advice to restaurants seeking to introduce vegan options would be, 'If it doesn't taste great, don't put it on the menu.' Vegan food can be so tasty, but it often gets a bad rap because some restaurants have vegan options that won't be up to the mark, and restaurateurs will think that is OK because it's vegan and vegan folks will understand. This approach, however, isn't going to grow the vegan community; it's only going to further alienate. Focus on taste, and you will have non-vegans requesting pepperoni pizzas with vegan cheese as well!
Is there different pricing for vegan options?
No, our pricing is consistent.
Would you be willing to introduce more vegan options in the future?
We're always open to experimenting and testing the market. This is the core of what we do at The Pizza Bakery: experiment and keep or eliminate.
Anything else you want to say?
At The Pizza Bakery, our focus is solely on bringing quality products to our menus—our vegan cheese should look, taste, and feel the same as dairy cheese.
Another point to note is that even though we started off serving just 2 vegan items on the menu, because Bangalore has such a large and growing vegan community, we were incentivised to include more vegan options. We currently have 6 vegan pizzas, 5 varieties of vegan garlic breads, and 1 appetiser (hummus and pita platter). We hope to keep growing this part of our menu and appreciate organisations like Mercy For Animals' awareness building and support on this subject. Onwards and upwards, to a more conscious food and consumption industry!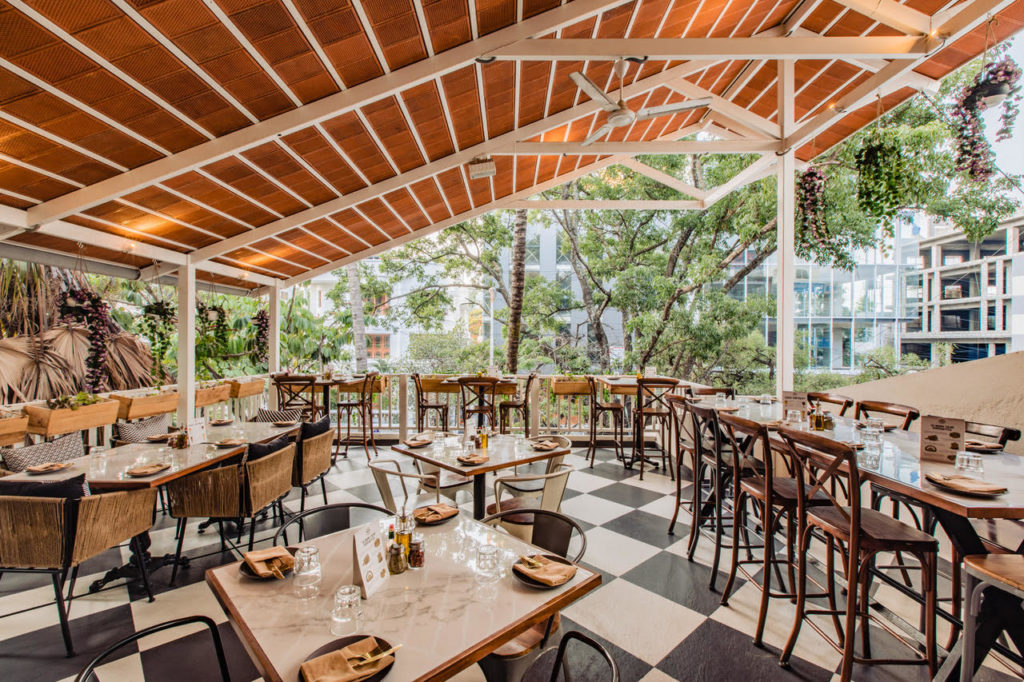 If you are interested in adding plant-based options to your menus, please reach out to [email protected]. Our Conscious Eating India programme works with chefs, nutritionists, and professionals in the food industry throughout India and around the globe to incorporate plant-based dishes into the menus of restaurants, hotels, schools, universities, and companies.